Archive for the custom-wordpress Category
Signarama (Toronto) ~ They can make any kind of sign for your business!
One Source Electrical Ltd. ~ | RESIDENTIAL | COMMERCIAL | INDUSTRIAL
Rexdale Transmission Ltd. ~ Cars | Vans | Foreign & Domestic!
(click image below to launch website)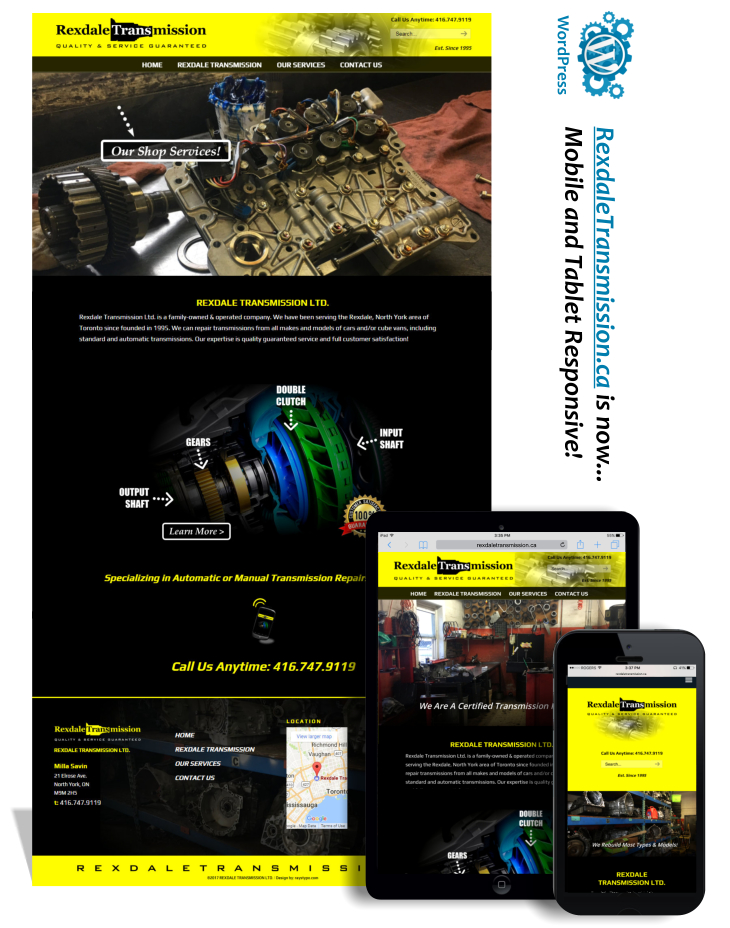 Choice Wholesale Meats Ltd. ~ Fresh Meats & More… Daily!
(click image below to launch website)